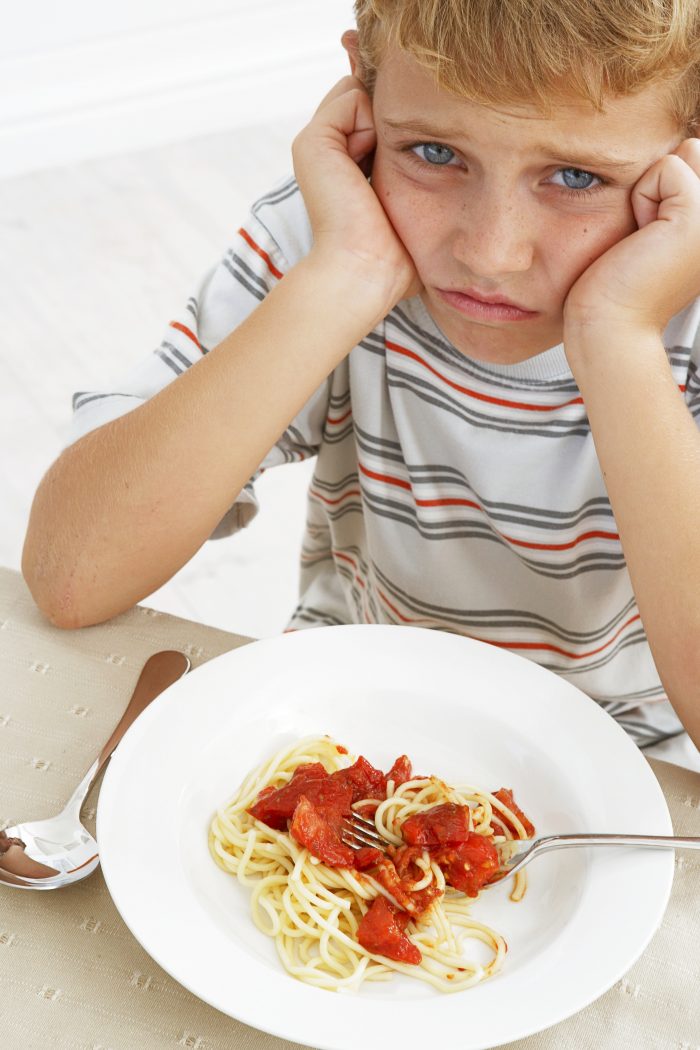 Are you stressed out at mealtimes with a tween or teen who is a really faddy eater? Maybe your 8 year old eats just 3 or 4 different foods? Perhaps you despair because your teenager will only eat white foods. Maybe your child won't go near fruit and veg or good sources of protein?
There's some great basic advice here. However if you've tried every trick in the book but nothing seems to work then join me for my 4 session webinar programme. The empowering material is based on my experience as mum to two super faddy boys and my knowledge as a Dietitian committed to giving advice based on scientific evidence.
There are many good reasons why kids struggle with eating way beyond the fussy toddler years. There is a higher incidence in children who come from the care system (adopted or fostered.) Kids with anxiety disorders such as OCD or neuro-developmental conditions like autism, ADHD and FASD also experience more difficulties with eating. These circumstances bring complexity and parents can feel judged and misunderstood. However my programme is a compassionate space where parents and carers with a faddy eater can get the information they need.
Key 1: Understand why your child is struggling
I will show you the key issues that can cause a tween and teen to be a really faddy eater. I will reveal how understanding these will help you develop personalised approaches to help your child. For an introduction to some of the issues please see my article here.
Key 2: Understand the truth behind the nutrition headlines
Cut through the myths and personal opinions and find out more about healthy eating. Discover the latest information about the link between gut health and our general health and find out how food affects mood. You can't help your child move forward if you are not clear about the destination so this session is crucial.
Key 3: Learn how to maintain a positive connection with your child as you support them to eat better
I will give you my tested strategies for maintaining a strong positive connection with your child throughout the process. This is important for every child but critical if they have attachment difficulties and /or a neuro-developmental condition such as autism, ADHD or developmental trauma.
Key 4: Crucial aspects of life that you must tackle to avoid getting de-railed
Discover the critical areas of day to day life that can de-rail our efforts and get my tips and tricks to tackle them and achieve more success with less stress.
At the end of each session you will have the opportunity to participate in a live Q and A and get your hands on a totally free bonus resource that will help you and your family achieve better nutrition.
I usually run these programmes at 10 am for morning people and again at 8pm for night owls. Everyone will also get a recording of each session so if you miss one you will not miss out.
If you would prefer one: one support I also offer programmes for families where you can get fast response support and advice as you work with your child.
To register your interest please make an enquiry here