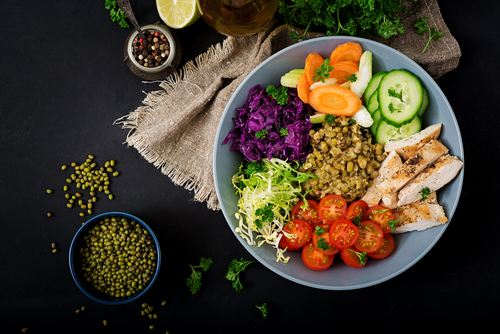 A plant-based diet with plenty of variety is what we need to have healthy gut bugs. Research suggests we need plenty of fibre and at least 30 different varieties of plant per week. As promised here are the results of my plant based diet challenge. Did you beat me? Post on Eating Mindset via Facebook or Instagram and let me know.
See the challenge here
All the plants I enjoyed last week
Walnuts
Almonds
Chia seeds
Pumpkin seeds
Flax seeds
Sunflower seeds
Pomegranate
Blackberries
Cherries
Blueberries
Raspberries
Satsuma
Peach
Banana
Apple
Plum
Cranberries
Wholewheat
Buckwheat
Wholegrain rice
Quinoa
Oats
Spinach
Mizuna
Pak choi
Cabbage
Rocket
Lambs lettuce
Parsley
Chives
Onions
Garlic
Beetroot
Tomato
Peppers
Mushrooms
Courgette
Sweetcorn
Mange tout
Peas
Lentils
Chick peas
Borlotti beans
Sweet potato
Potato
Squash
Thanks to @Flourishbakery for this delicious beetroot and grain burger. It got me through a late kick off football mum crisis. Everyone else was eating chocolate bars and chips. Granted they still got some plants but I got great taste, lots of colour and loads of nutrients.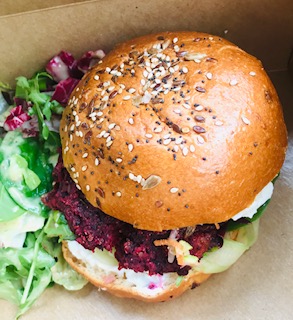 So whether you took the challenge or not I hope you got to see that a plant based diet can be delicious and appetising and easy to achieve. I enjoy meat and fish too but filling my plate with plants first is the way to go.
If you would like help to make your diet more plant based